i love this movie. everything about it. especially the colors.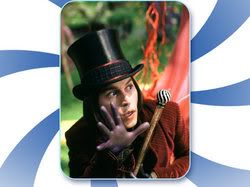 go see it. don't be all "but he's not gene wilder, and i'm an f'ing hippy who refuses to ever try anything new because i'm an asshole". seriously. go see it.
i had chocolate cake on friday, and i was trying to get my coworker to eat some of it, so i described it by saying, "if willy wonka was to throw up in my mouth, this is what it would taste like."