a few good things going on...
-i'm getting new contacts soon to combat the serious dry eye problems i've been having forever.
-i've started bartender training at the brush and next week i will officially be bartender.
-jared has been given a manager job at the brush here in hickory. this is great news since for a very long time there was concern he would be moving to boone.
-sunday katie and i are going to boone for no reason at all! yay! hopefully i'll get to take a bunch of pictures on campus just because i can.
-today i got to see this promotion picture from the 3rd Pirates of the Caribbean movie: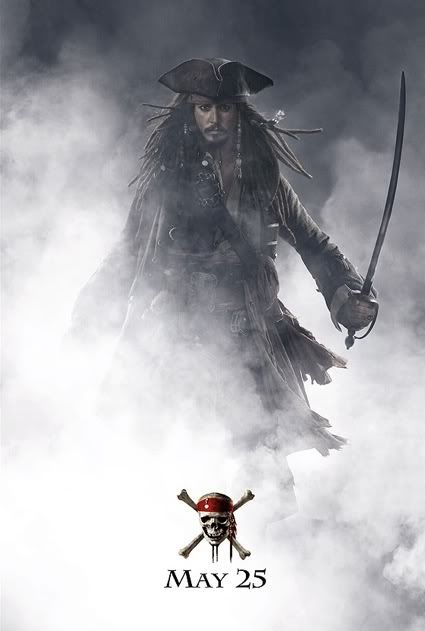 -and most importantly, it's 12 days into the year and i've completely kept up with my new year's resolutions. one more month and i break my longest relationship ever record.