got this text message (picture) from my ex boyfriend Sean, a.k.a. crazy in california, a.k.a. The Fry Master of All that is Meat: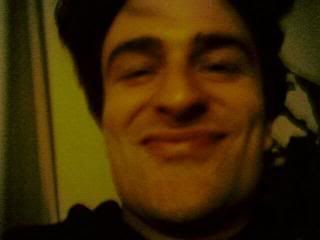 i'll go ahead and say it, that is NOT a flattering picture of him..
especially when you consider the last time i saw him, he looked like
this
.
he's called me twice this week, but i have yet to call him back because i don't feel like listening to him talk at me for an hour about how i should break up with jared, quit my job, and move to sunny California. ha! as
Cher
would say,
As If!!